Becoming Mrs Morrison: Engagement and 'TRADITION'!
Catch up on Part 1  and Part 2. and Part 3 here.
The Proposal

Because we were living and working in different cities, we had to be intentional about planning our time together in advance, so it wasn't a surprise when Gyles suggested for us to meet next the 2nd weekend in October. It also wasn't a surprise that he suggested for us to visit the Botanical Gardens as a potential spot for an engagement shoot – we were being serious about things after all and discussing possible wedding dates already.
What was a surprise is that he asked me to make sure I dressed up for our time in the gardens, so I was immediately convinced he would propose to me that day which I also told 2 of my close friends, one of them being my housemate.
I was absolutely convinced it would happen then and I knew what my answer would be, but I was being inexplicably stubborn in going to get my nails done, despite a friend even offering to pay for me. In retrospect, I should have just gotten them done, because although I knew I wasn't going to break the engagement to the world on Instagram (just not my style 🤷🏾‍♀️), I would have loved to have had those perfect hand pictures for my personal reference now.
Anyway, the day arrived, October 14th, 2017, exactly 6 months after our 1st date. 
We went for brunch in town and then to the botanical gardens, wandering round, taking pictures and just spending time together. At any point we found ourselves alone, I expected him to drop on his knees and pop the question, but instead he would tie his shoe lace or bring a box of cards out of his coat that he had specifically designed for us.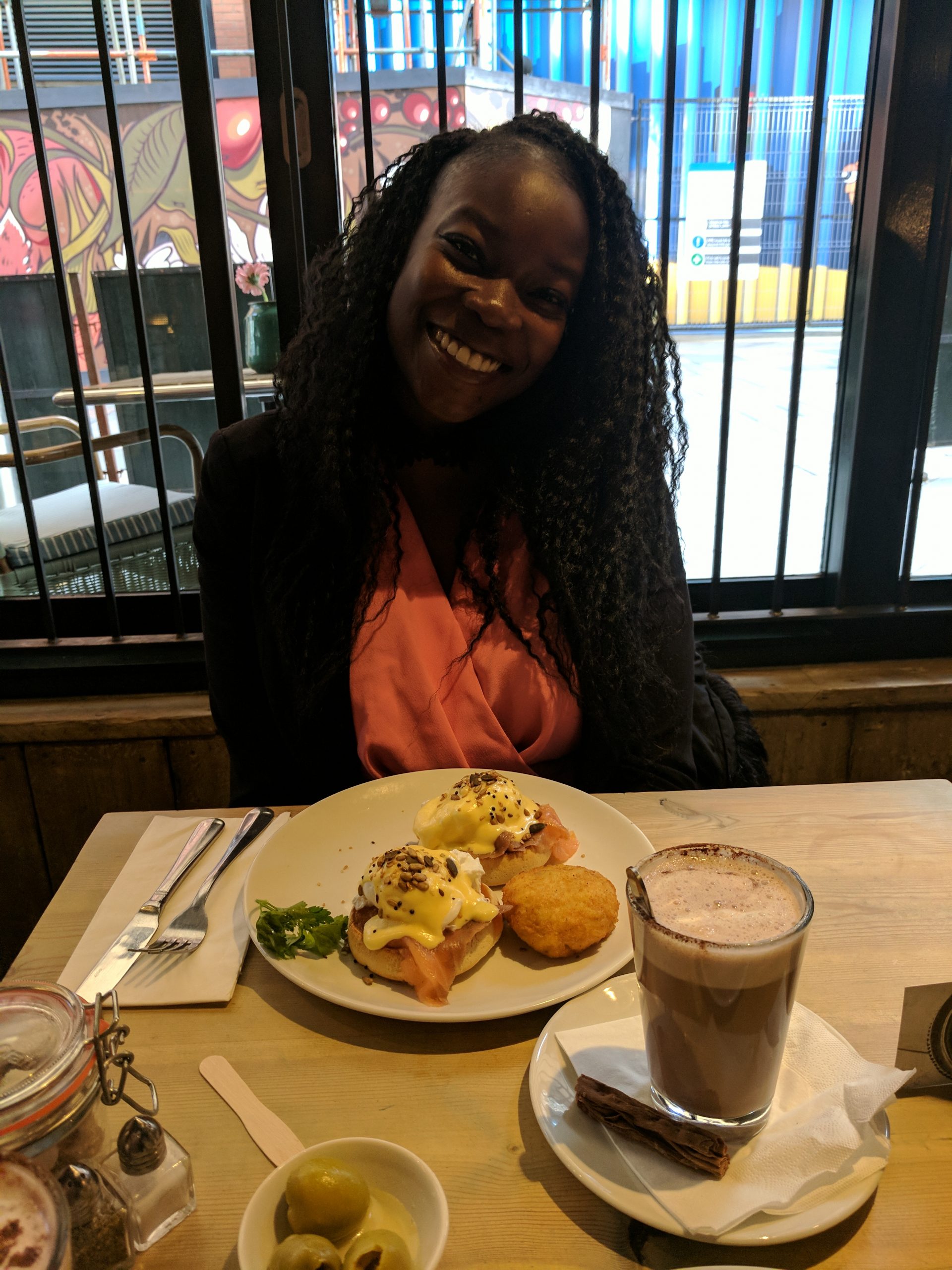 Enjoying breakfast thinking I had it all sussed out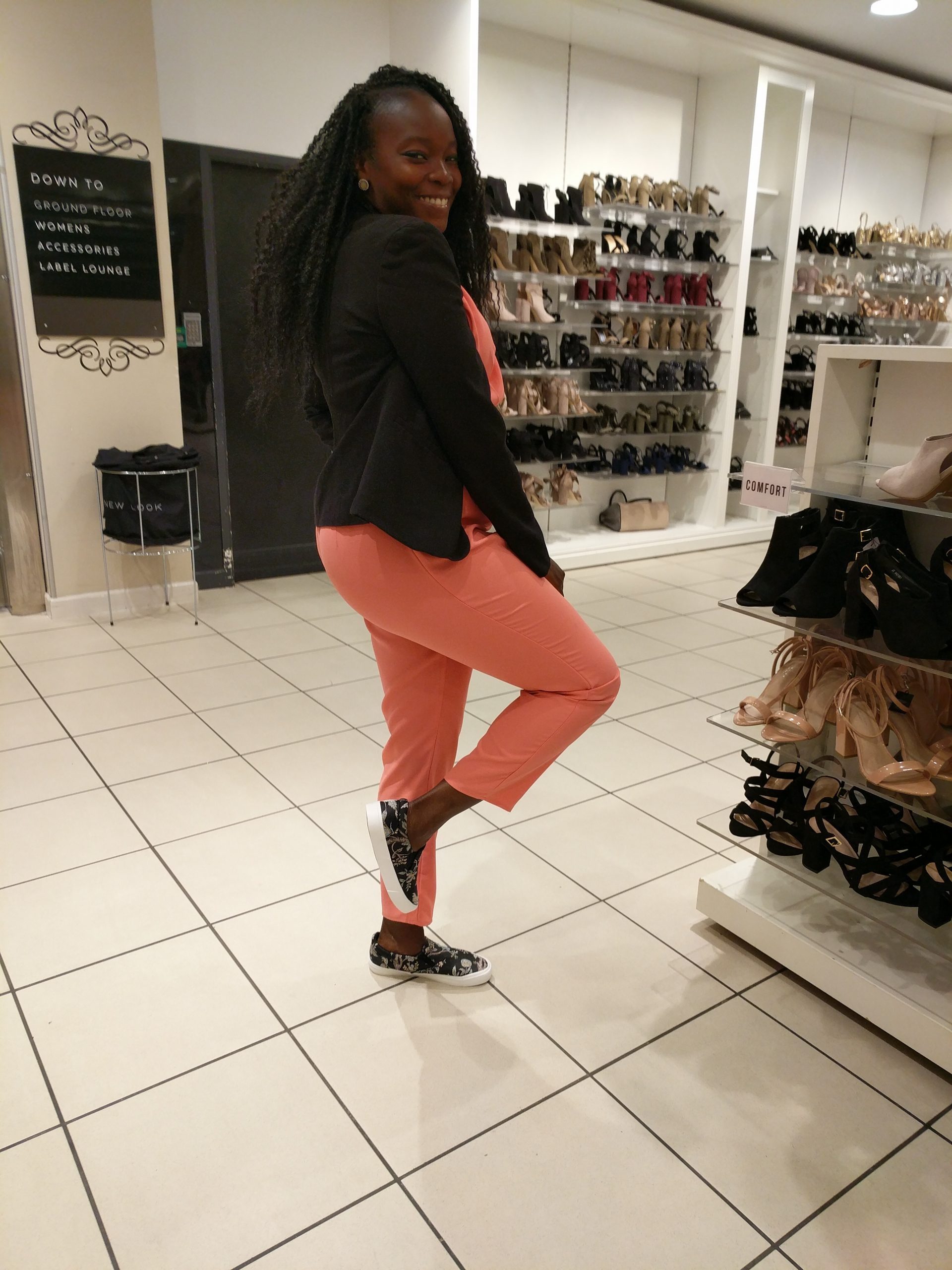 Had to go buy some trainers as it ended up being colder than it looked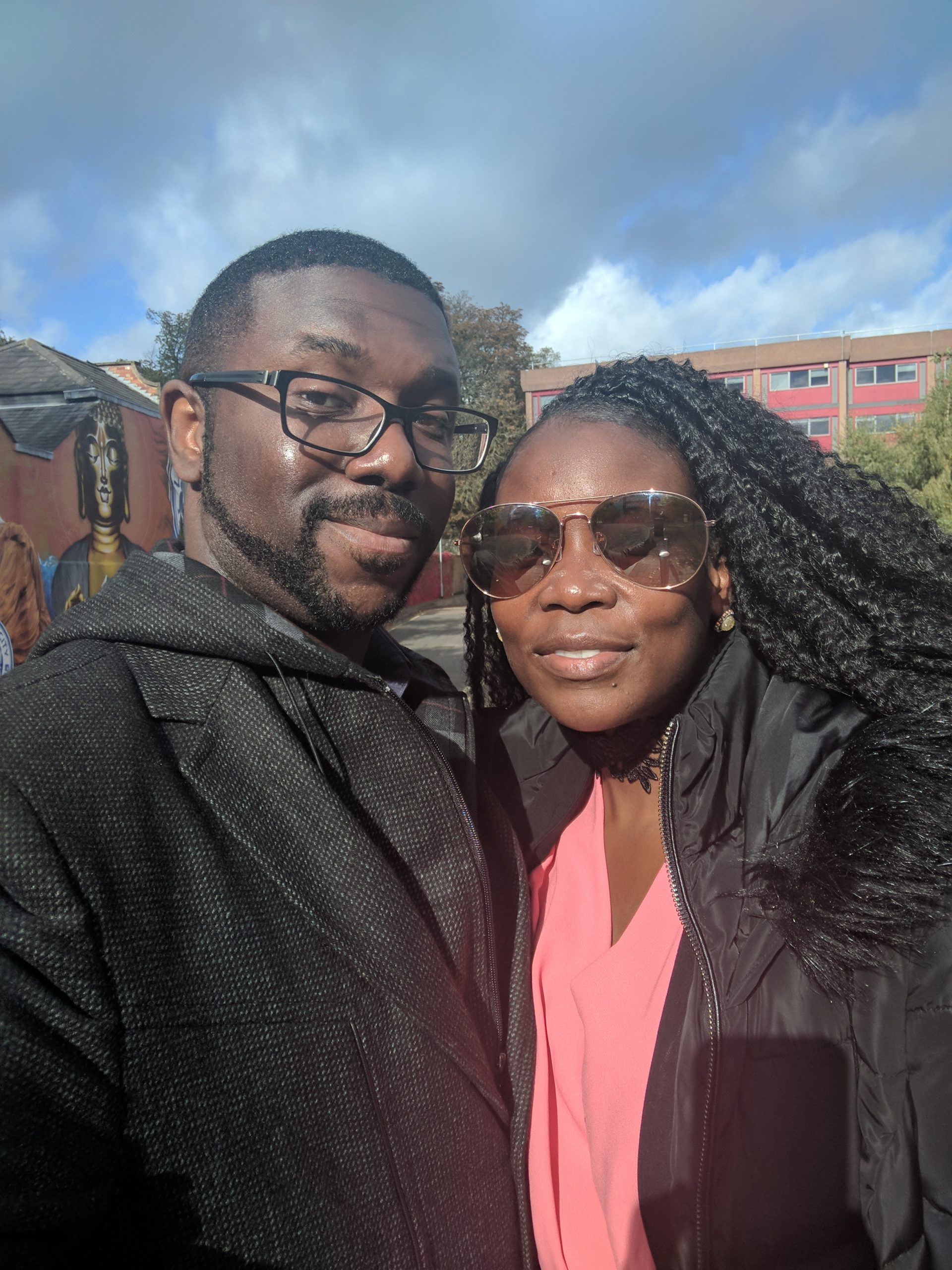 It was a lovely looking day at least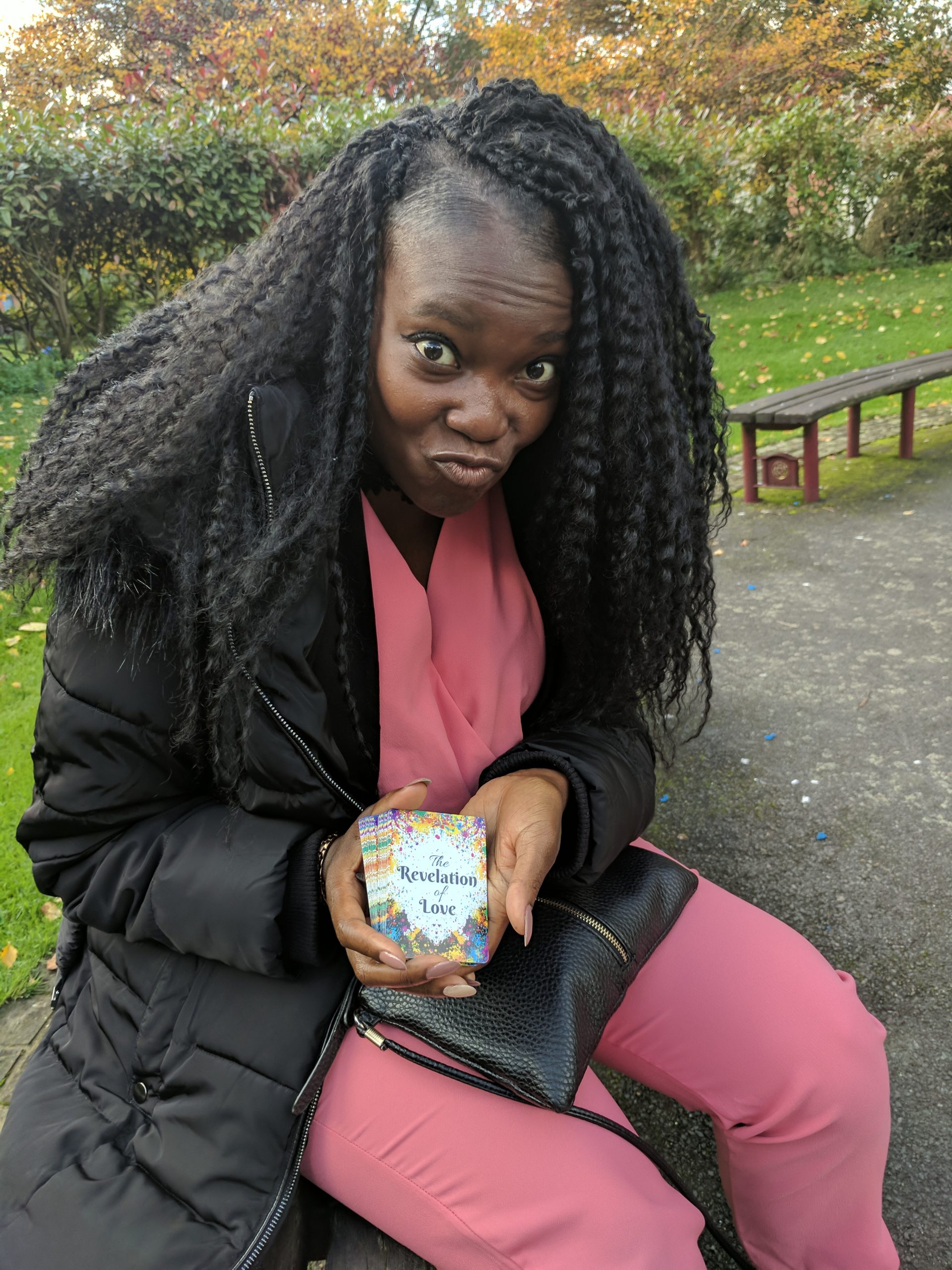 The pack of cards I thought would be a ring box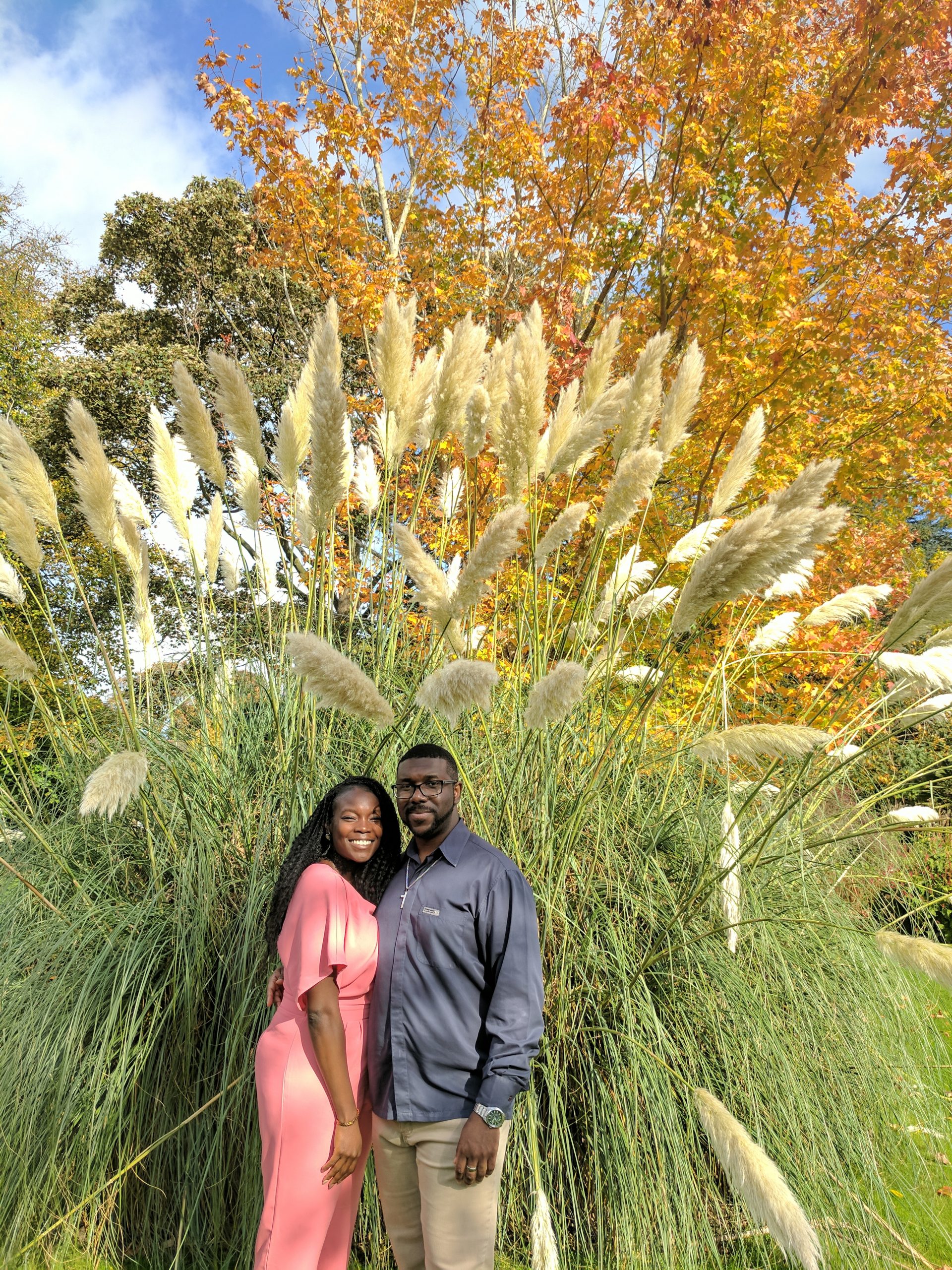 Thinking this would be a good spot for an engagement shoot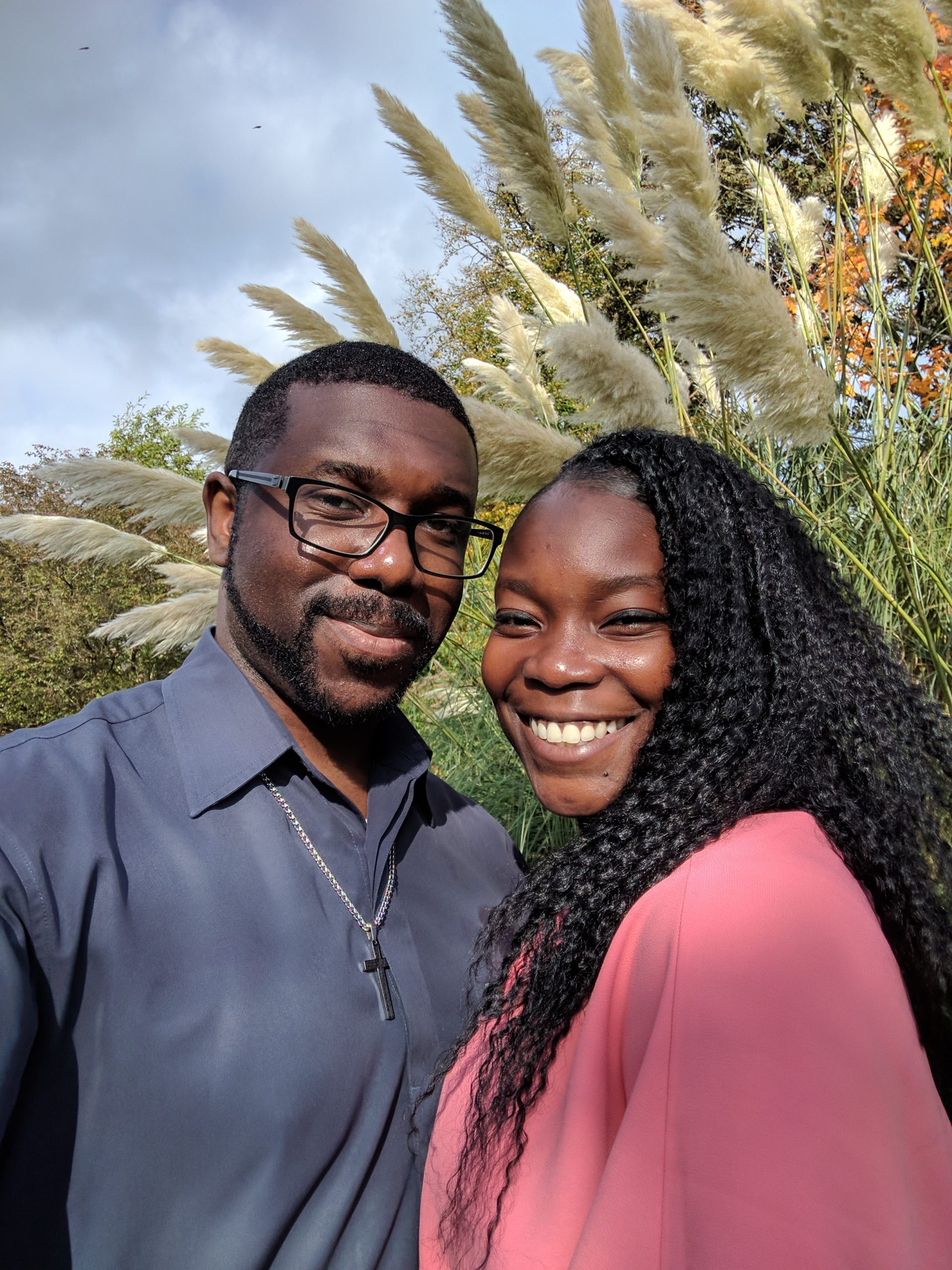 We always look good together 🥰
I left the gardens feeling cold, confused that I must have really read things wrong and a little annoyed at the unusual amount of time Gyles had spent on his phone while we were there.
Despite me voicing my annoyance over the phone usage (really, was it even about the phone though👀?), it just got worse the closer we were getting to my home at the time. 
But I didn't suspect anything at all, because according to my thoughts, if nothing happened while we were out, nothing would happen for the rest of the weekend, because we would be surrounded by other people and I had made it clear I wanted a private engagement, being an introvert and all.
So as I stepped into the home with the bags of shopping we just did to cook, I was thrown off by seeing flower petals on the floor in the corridor and immediately called for my housemate, assuming she had something to do with them.
It wasn't until after being prompted by Gyles I stepped into the living room and saw that the dining table had been set up as a table for two with candles and fine linen and crockery that I suddenly realised I was being set up. 
What happened next is that I remember Gyles fumbling with his phone to play music, then dropping on a knee as he read me a beautiful proposal poem and asked me to be his wife. I was in tears as I said yes and saw the beautiful ring he had custom-designed for me. And the tears just kept flowing from then on for me, as my housemate came out soon after to congratulate us and also to be our waitress for the evening.
Turns out, my housemate had told Gyles I was convinced I knew the engagement plans which then prompted him to adjust his plans and work with my housemate and another friend of mine who is a private chef, to propose to me in the house and then have an intimate and excellent 4 course meal in the warmth and privacy of my space! The reason why Gyles had been on the phone so much was because he was coordinating timings with them of our arrival which kept changing because I was taking him on an impromptu tour of houses I liked 🤦🏾‍♀️
It was absolutely perfect, I couldn't have planned it better myself 💞the vibe was so lovely, the food sensational (hat's off to Chef Stefan Whyte – check out his services here), the ring stunning, and above all, the man right for me 😍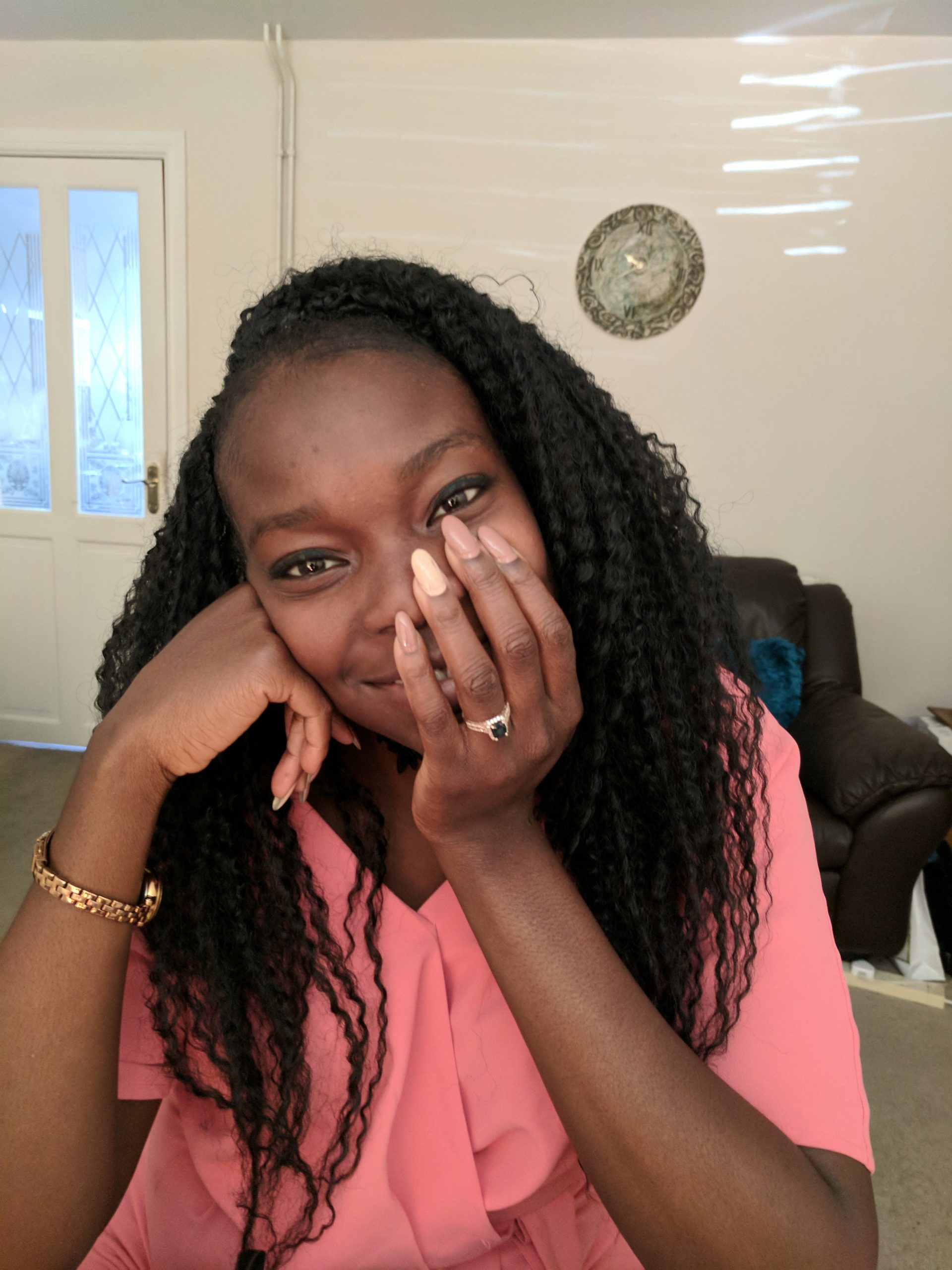 Me, having cried my eyes out after the proposal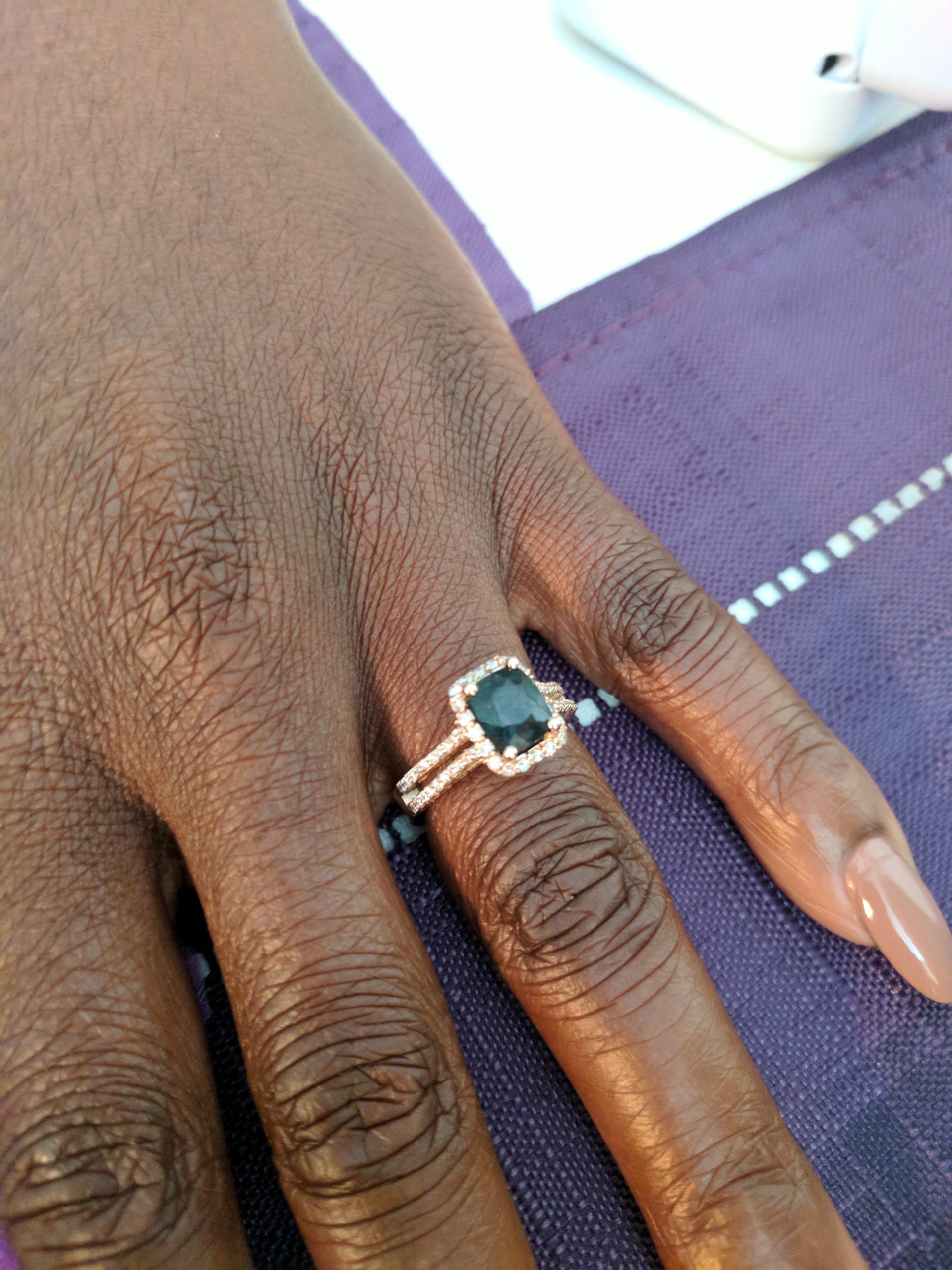 The beautiful ring up close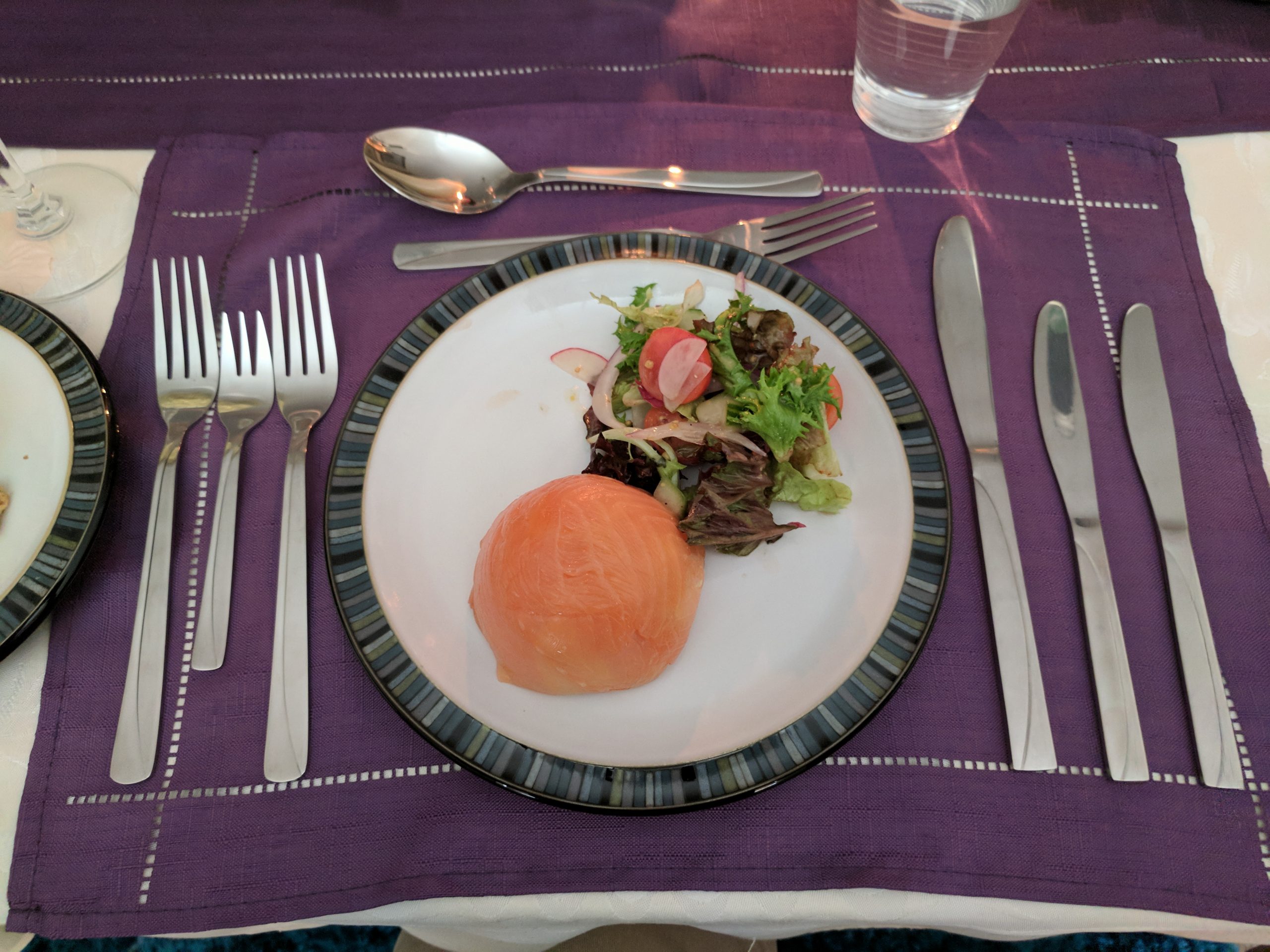 Salmon Wrapped Avocado Mousse
Kingprawn and scallops on a bed of cucumber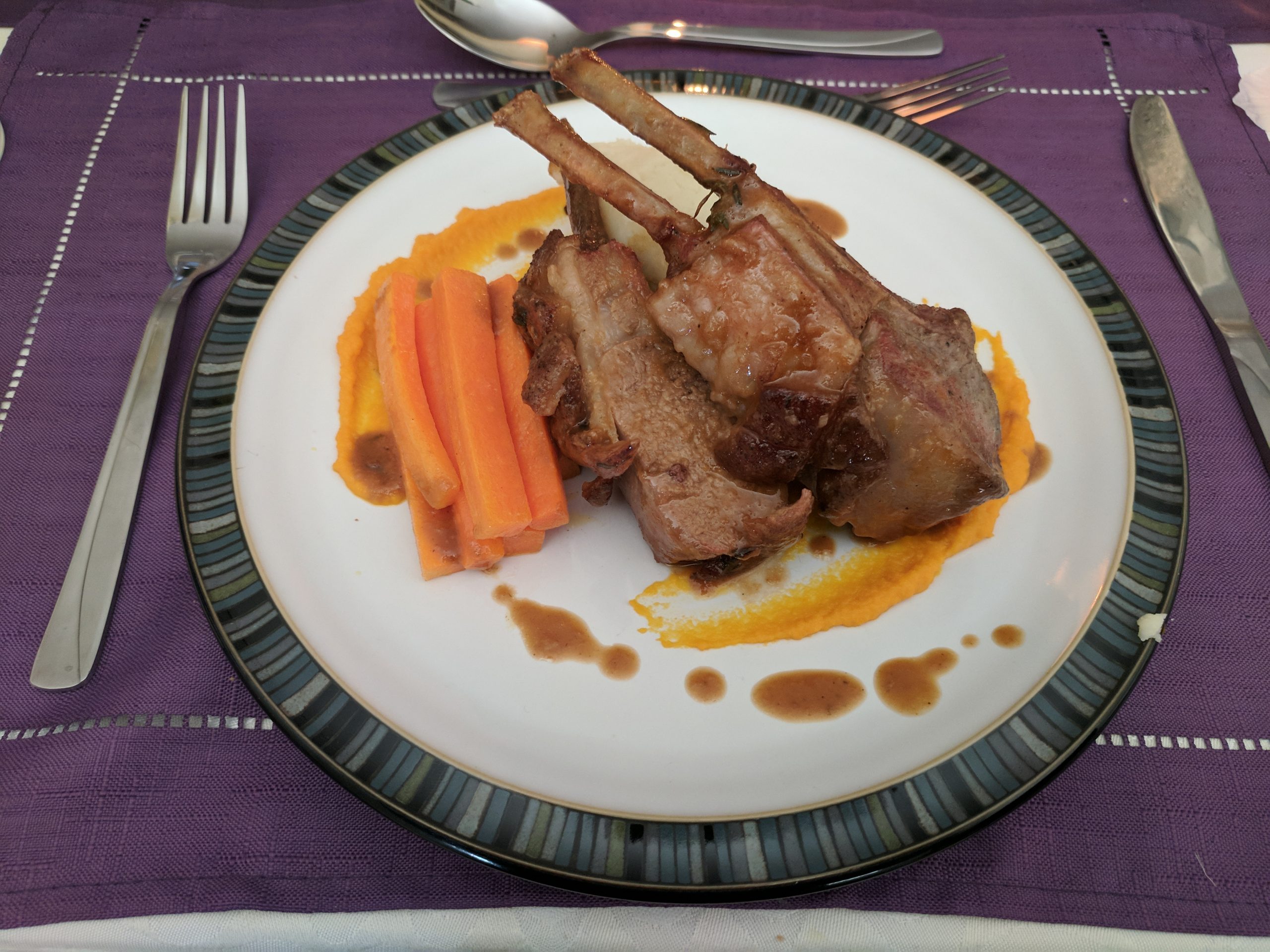 Rack of lamb with mash, carrots and red wine jus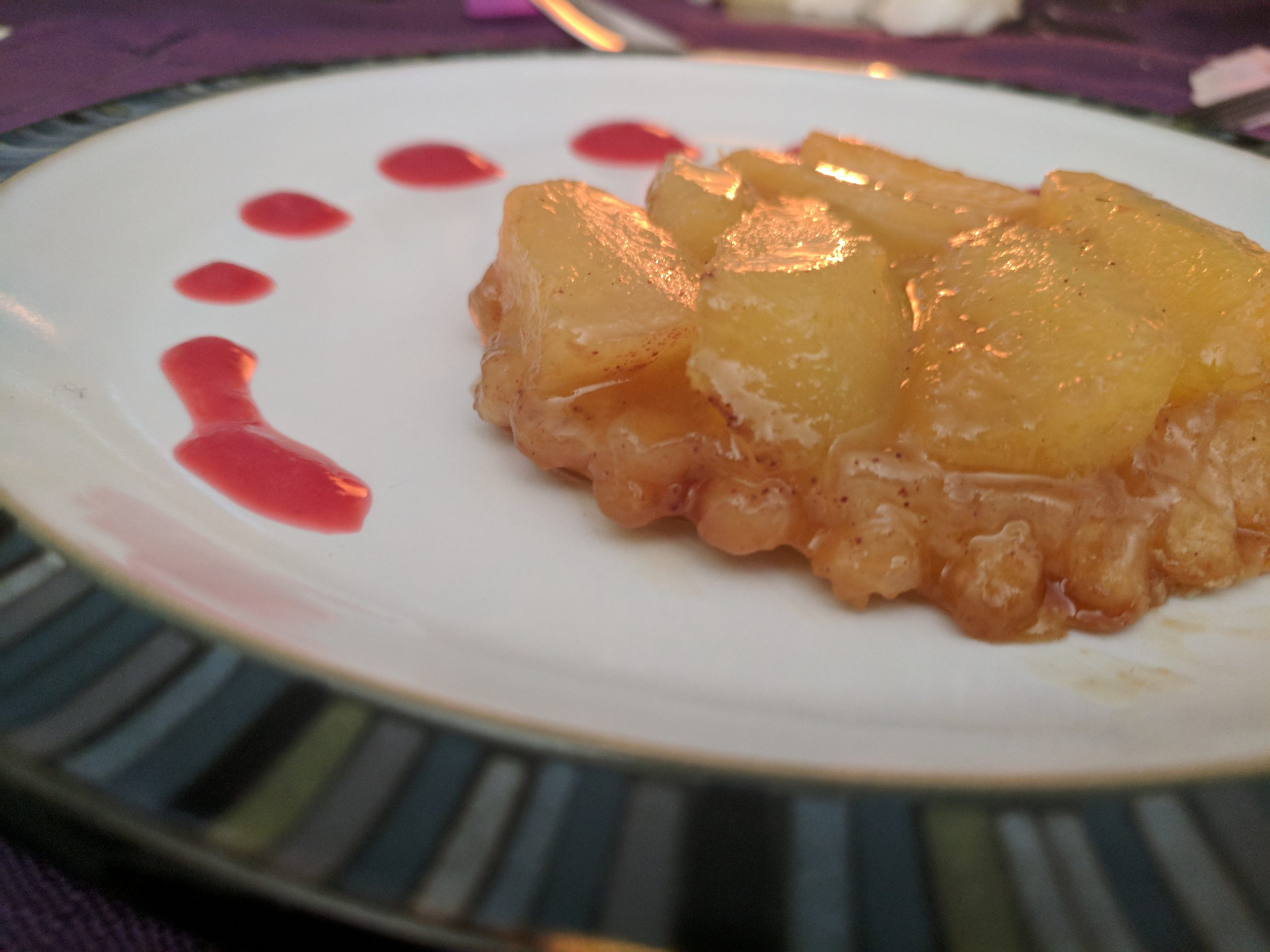 Pear Tart Tatine with Raspberry Couli and Creme Anglais
And with that, we officially kicked off the public parts of our wedding planning, as we had already agreed we wanted to get married in March 2018, which was now 5 months from our proposal.
Why so soon? I know a lot of people asked us this/ wondered about it to themselves and others.
It was pretty clear for us: When you are submitted to God, true to yourself and to each other from the start, why waste time when you believe it's right and there are no red flags for you or those around you? You're going to have to work at the relationship anyway, no matter how 'perfectly' you fit together. And especially if you're wanting to 'keep the marriage bed undefiled' aka not have sex before marriage, why would you torture yourself with an unnecessarily long wait? 
For someone who spent her whole post puberty and adult life keeping her sex drive in check with very little issues, let me tell you, the struggle is reeeeeeeeeeeeaaaaaaaaaaallllllllll when you are with someone you love and it only gets harder once you get engaged 👀, so unless you are seriously doubting your relationship, don't long things out.

I should probably also make the point here that we didn't really care for a super expensive or big wedding, so we didn't feel like we needed to delay the wedding because we needed to save enough first. Clearly, we didn't consider my family enough in this plan 🤦🏾‍♀️…
TRADITION!

It seemed like as soon as Gyles and I started speaking to close family about wedding plans after we got engaged, all these traditions and expectations I wasn't previously privy to started coming out of the woodworks. 
As the 1st born child, niece and grandchild; the only living daughter left to my parents; and a recovering people pleaser, I found it really hard to tell my family 'no' with regards to wedding plans. In retrospect, I think even before I met Gyles I had subconsciously 'surrendered' my wedding to my family, the thought of which never really phased me that much because I was always more interested in what would happen in our marriage and as an introvert wanted to get the wedding attention over and done with asap. 
Gyles was gracious enough to let my family take over a lot of the planning, even though he also wanted to make sure he loved his wedding day.
They say hindsight is 20/20, and as clear as I usually am about my personal boundaries and not letting others hijack my agenda, I gave away too much of my power to family and every major incident that happened on the wedding day was a knock on effect of accommodating family expectations above ours. 
If I were to advise my younger self with what I know now it's that it's fine to see the wedding as 'mine and Gyles' and being in complete control beyond what I'm wearing. I know I wanted my family to be involved with it, but I should have been honest with myself and them about where their input/influence should end, for my and Gyles's sake. Because I ultimately put him in the awkward position of co-signing my surrender of a lot of the 'planning rights' or else be at odds with me and my family. Thank God Gyles didn't let my family issues stand in the way of us moving forward.
For our final post on the actual wedding and life since then, read Part 5.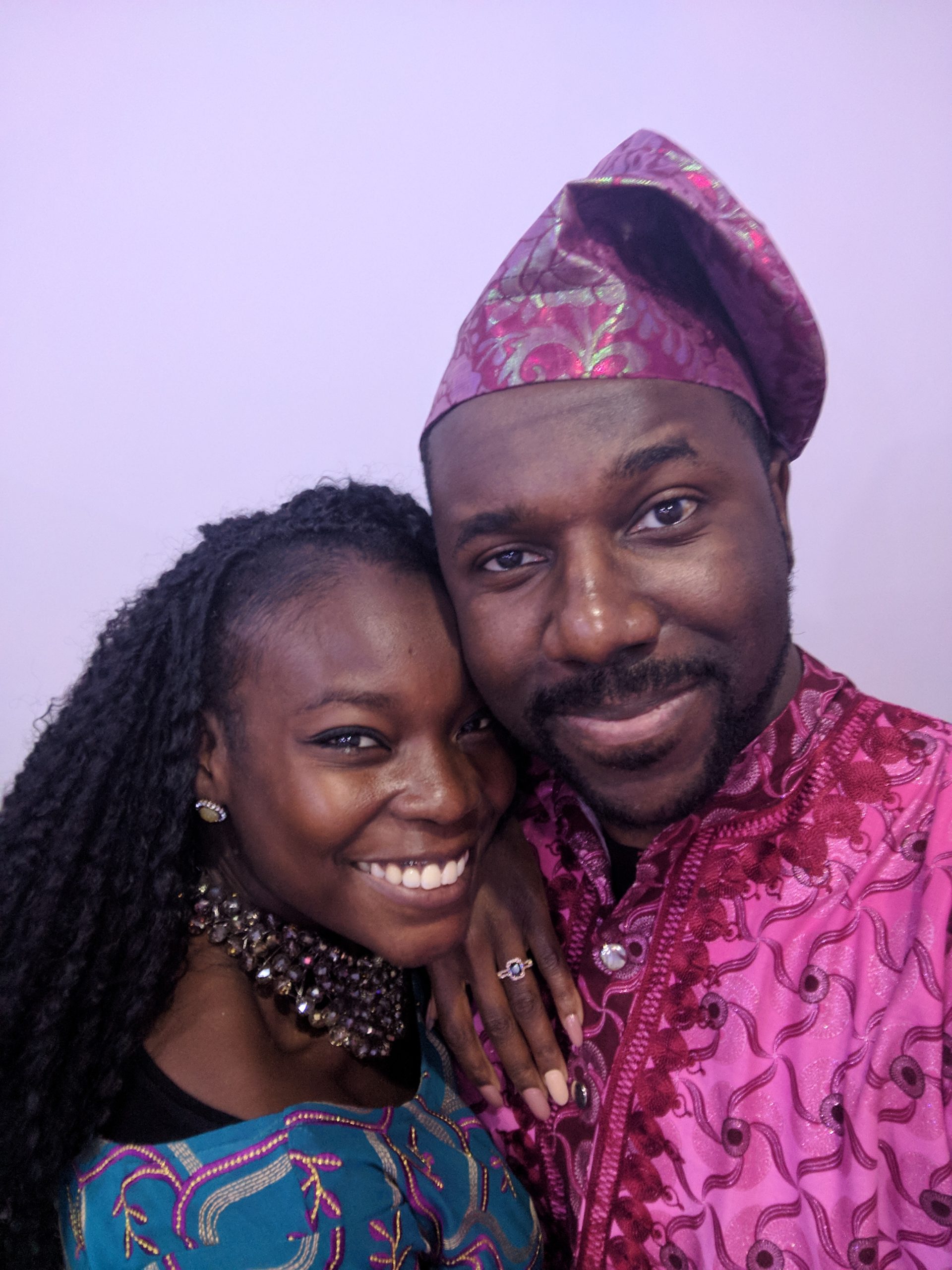 Our Save the Date picture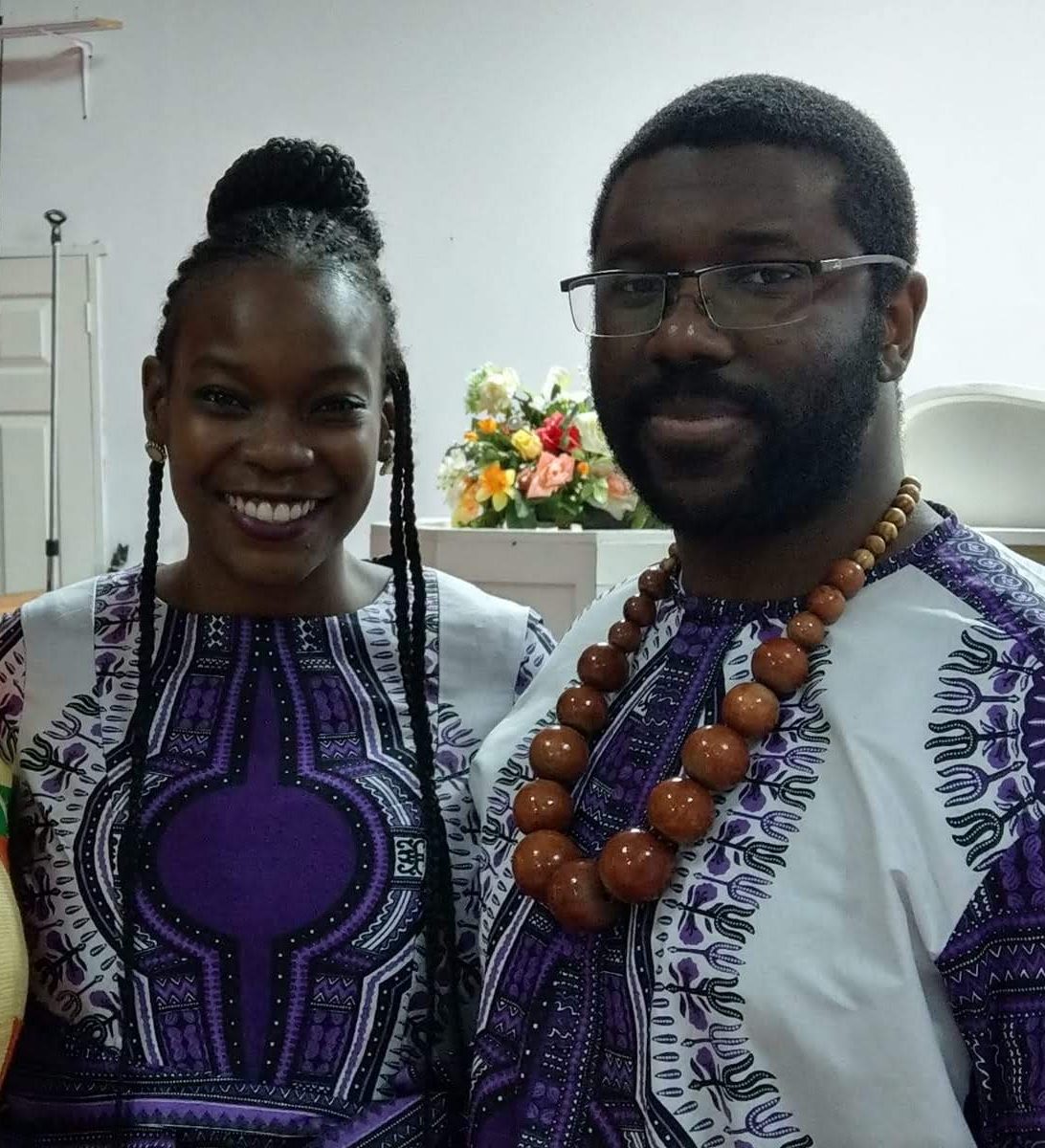 Our traditional engagement